What a week!
To our supporters and new community…
We need to first send out a huge thank you to Michael Mindes, founder/owner of Tasty Minstrel Games, for inviting fans of his games to participate in our beta stage of the site! We also want to extend a big thank you out to everyone who has invited their friends and family to participate!
We hope you all like what you see, and enjoy the journey of participating in a site that will continue to have so much more to offer! You may have noticed our feedback page is closed… that's only because you've given us so much great feedback, that our to-do lists are overflowing!



Adding games to the site
The biggest feedback we've received is that our community wants more games! This week's limited amount of added games is only due to us spending our time figuring out a system and process to add games to the site at a much faster rate. We will continue to work on this task of adding more games to the site, while also striving to create game pages that have added value, like videos and photographs of the components. We ask for your patience!


Added Games:
San Juan
Battlestar Galactica
Alhambra
Brass


Added Expansions:
Ascension: Return of the Fallen
Treasure Chest
Battlestar Galactica: Pegasus Expansion
Battlestar Galactica: Exodus Expansion
Alhambra: Vizier's Favor
Alhambra: City Gates
Alhambra: Thief's Turn
Alhambra: The Treasure Chamber
Alhambra: Power of the Sultan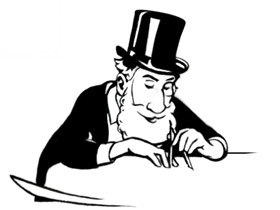 The beta tester open registration will be closing September 1st
Invite your fellow gamer friends and family while you can!
We've gotten so much great feedback. Now we need time to implement updates, add more features, work out the kinks, add more games, avatars, quests, and more!
We will then re-open registration to the public with something even better than what we currently have! During the closed beta, beta testers will continue to be able to participate on the site, and experience first hand the new features we are working on. Even though other's won't be able to register, they'll still be able to browse the site and all the great content the community is adding!