A MISSION OF EPICNESS!

Make it Fun
Board games are fun, so a site about them should be fun, too. So we thought ... let's make the site a game! Log on and begin completing quests to see what we mean.

Board gaming is for everyone
Board gaming is about family, friends, and good wholesome fun. Board gaming is for everyone, so BoardGaming.com is for everyone ... a site that we hope lives up to its name.

Easily find
the right games for you
With so many games out there, it can be a chore finding the right game for you, your family, or your gaming group. BoardGaming.com is all about discovery and people helping people.
Quality content
Through extensive research and professional design, we put everything you need to know about board games into an accessible and visually appealing space.

We want your voice to be heard
We've built a network that makes it easier than ever for gamers to present their opinions and ideas to the masses, with rewards and incentives that encourages useful content.
Jim (the designer)
I've been playing games ever since I could! It started with monopoly and atari, and now I'm into the PS3 and miniatures games like Hordes and Warmachine. I've got my degree in graphic design, and have been working for many years designing logos, websites, and much more.
I have always been a bit discouraged seeing so many great video game websites, but so few in the world of board games. So my family and I have set out on a mission to bring the board game world the site it so very much deserves. And hey, why not make the site itself a game!
Visit Jim's Profile >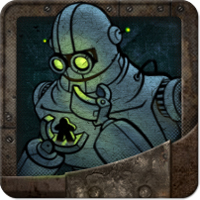 Jon (the developer)
Jon, a self-declared "Avid" gamer, started creating websites near the beginning days of the internet. An engineer by profession and self-taught programmer, Jon now gives up much of his time to work on all the behind-the scenes stuff that most of us just take for granted.
Although built on WordPress and BuddyPress, the BoardGaming.com theme is completely customized. The rating system is partially based on the GD Star Rating plugin, which thankfully was flexible enough to accommodate our "smiley" approach. The quests, badges, items, and other aspects of "The Game" are designed from the ground up, based on our collective experience with gamification theory.
Visit Jon's Profile >
A great way to support this site is to also support Jon's main website, Vertex42.com. Vertex42 provided the initial loan that helped us get boardgaming.com started.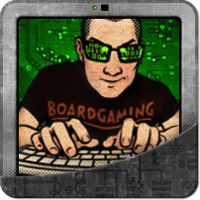 Greg (art director)
Greg grew up playing board games and even creating some of his own. In junior high, he organized a Dungeons & Dragons group and led campaigns as the Dungeon Master. His love for games continued with Magic: The Gathering in the 90's and video games after that. It is the social aspect of games that keeps him coming back to board games.
Trained as an illustrator, his major clients include Harper Collins, Penguin, Random House, Scholastic, and many others primarily within the book publishing industry. Jim and Greg work closely together to create the "look" of Boardgaming.com.
Visit Greg's Profile >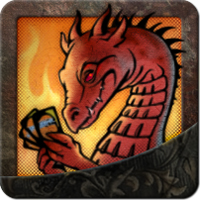 Follow Us via Social Media
A Long Run
We began discussing the idea for this site during the summer of 2010 while trying to think up a really fun business that could make use of our collective skills. The answer was BoardGaming.com.