IT'S ABOUT FUN AND DISCOVERY

Board games are tons of fun, and a site about them should be fun and rewarding too right?
"The Game" provides members with an experience like no other. Below are just a few of the features.

Choose your avatar
Choose from a growing selection of high quality avatars:
• Black & White
• Color with customizable borders
• Publisher backed avatars using art from their games!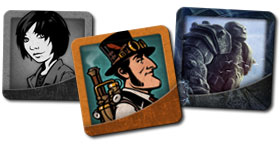 Earn rewards by completing quests
Earn achievement badges, virtual gold, and Experience Points (XP).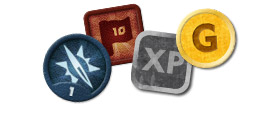 Level Up
Earn XP to increase your Gamer and Skill Class levels. Prove you are a real gamer. Leveling up may also unlock avatars!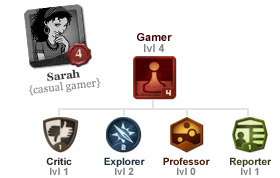 Show your love for games
Show off your favorite games, games you own, games you want, games you play, and games you love.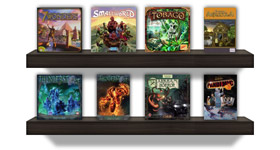 Following Games
& Notifications
BoardGaming.com has its own internal notification system! Follow games to be notified when new user reviews, discussions, strategies and house rules have been added.



Connect with
other gamers
Follow friends and other users to see when they've added a new review, game strategy or house rule!