STAYING AHEAD OF THE GAME

Games are becoming more and more popular, and there is a lot of news out there to sift through.
Following other games and gamers will allow you to be notified when there is something new.



Invite others to join the fun!
Get rewards for recruiting friends to BoardGaming.com! By inviting new users to join BoardGaming.com, you can complete the Recruiter quests and level up your Reporter skill class. The goal is to recruit new active gamers, so a successful "recruit" is considered to be somebody who reaches Gamer Level 1.


Rewards for reading
As you read our articles and contribute your thoughts, you'll be rewarded with Reporter XP. Making it fun and rewarding for those newsies out there!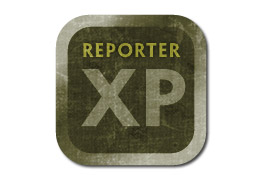 Share your thoughts
Our news only explains so much. Your comments are welcome and wanted!