Hey there, I'm Andrew; game industry professional, reviewer, gamer, fellow Boardgaming.com member and the host of BoardGaming.com's discussion series called "Your Turn."
This is your chance to let us know what YOU think about a variety of topics related to hobby gaming. I'll start the conversation and then it's "your turn" to chime in and add to the discussion. Each Your Turn discussion will have a new topic, and we may even have some special guests make a surprise visit down the road. In the meantime…
Your Friendly Local Game Store (FLGS)
One of my fondest memories of this hobby was walking into my first hobby game store: The Tin Soldier in Kettering Ohio. Back in the early 80's this game store rivaled any in business today. They had every current title for D&D, Avalon Hill, Games Workshop, TSR and all the lead-based miniatures from Ral Partha and Grenadier. The store was large, well lit, had a display case up front and a big room in back for playing some great games of the time.
The first time I stepped foot inside this store, within minutes I was invited to join in a game of Air Force by Avalon Hill. There were small model planes attached to telescoping antennas and little paper diagrams of your plane with all the stats and cool rainbow-like maneuvering graphs. Man it was cool!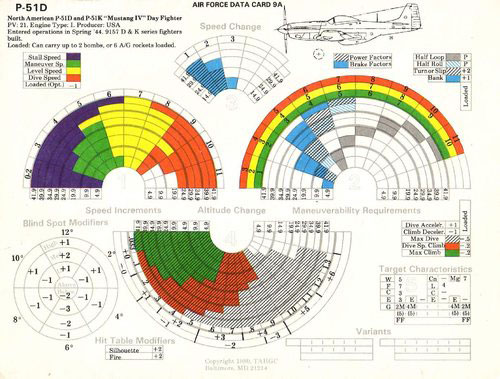 The person running the game was friendly and patient. (You can imagine how not-so-user-friendly the rules were in 1980) And I got my plane shot down in about 4 turns. But it was the best experience – one that set me on a course of enjoying and teaching hobby games since that time.
I loved that store. But it wasn't just the store, it was a place to go with likeminded people. Our hobby is about the people. You, reading this. The man that invited me to play and those gamers back in 1980 who were essentially doing the same thing that we are doing now. My brother who sat through hours (and I mean hours) of Star Fleet Battles games at age 10. So many more.
Now, we just recently launched a new FLGS feature here on BoardGaming.com, and the store info has been filling in! Amazing! Make sure you list your favorite FLGS on the site, but I'm going to challenge you one step further…
Go to this store and tell the owner or manager about BoardGaming.com. Have them register for the site and then comment on their own store on that FLGS page. We'd like to know the facts about a store – but only you and the folks there can tell us about the people who work and play there. In the meantime:
Question: Tell us about a great memory from a local game store. What's the store like, tell us about the owner or manager. Did you have a great game play experience or purchasing experience?
Your turn…