The traditional Twelve Days of Christmas start on Christmas Day, December 25th, and continue through Twelfth Night, January 5th. On this day in 1903, Topsy the Elephant was killed via electrocution at Coney Island, but not, as popular culture holds, by Thomas Alva Edison. (Sorry, that's all I got for January 4th!)
On the Eleventh Day of Christmas, BGdot gave to me:
Eleven Essen titles,
Ten decks a-building,
Nine 'starters Kicking,
Eight games a-warring,
Seven nifty minis,
Six movie tie-ins,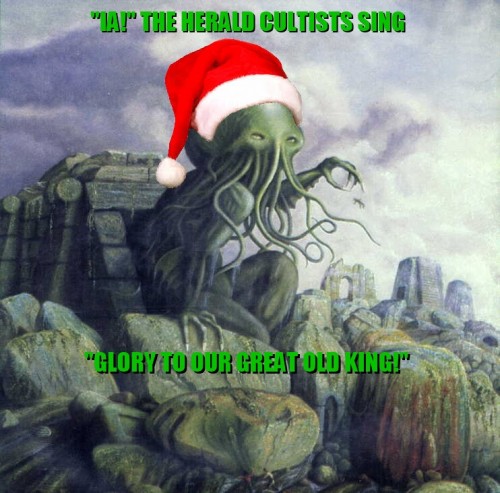 Four CCGs,
Three for the kids,
Two Flying Frogs, and
A new game by Asmodee!
User Requested Games
Games added that were user requested are marked below with: {G}
Request a game >
7 Kingdoms
Deinko Games | 2014
{G} – Abraca…what?
Divedice, Korea Boardgames Co. | 2014
{G} – Akrotiri
Z-Man Games | 2014
{G} – Dice Brewing
Board&Dice | 2014
{G} – Dixit Daydreams
Asmodee | 2014
Empire Engine (Second Edition)
Alderac Entertainment Group | 2014
{G} – Kryptos
Trefl Joker Line | 2014
{G} – Planes
Alderac Entertainment Group | 2014
Royals
Abacusspiele | 2014
Small World: A Spider's Web
Days of Wonder | 2014
{G} – Speakeasy
Capsicum Games | 2014