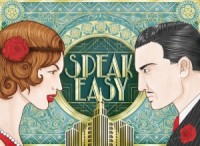 Speakeasy

The 20's, Prohibition and its famous Speakeasies. With your clan of gangsters will you succeed in finding your opponent's speakeasy before he finds yours? A good poker face, courage and a bit of luck should help.
Secretly send your goons on the city streets to scare away your opponent's gangsters. But beware of Agents and Babes that will drive away even the strongest gangster and, most important, do not forget to protect your Speakeasy.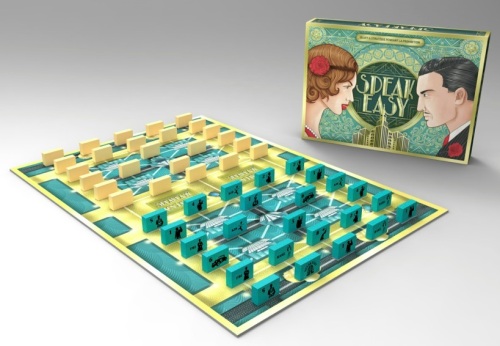 On their side of the board, players place their 25 pieces face turned in order to hide each piece's value from their opponent.​ They take turns to move along streets, alleys and even in buildings that serve as a "stash". When two pieces meet, the highest value scares the other one way, removing the lower value off the board. Special pieces move faster or scare away all the others disappearing themselves in the action. Player's Speakeasy is placed on one of the two yellow buildings on his side of the board. Are the moves to defend or attack? And the "timing", will it be enough?
A game of strategy for two players, Speakeasy is easy to learn and appealing for both beginners and experienced players.
Inspired by Lu Zhan Qi, a Chinese game that has proven its excellence for many years, Speakeasy uses memory and anticipation during games full of bluff.
Put some jazz as background music, look at your opponent
right in the eye and push away his Boss with a smirk.
That's Speakeasy.
Add a Review for "Speakeasy"