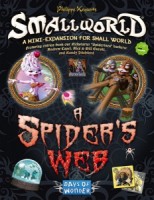 Small World: A Spider's Web
Come into my Lair!
A Mini-Expansion for Small World featuring entries from our Kickstarter "Spiderines" backers: Andrew Capel, Alex & Bill Gurski, and Randy Pitchford.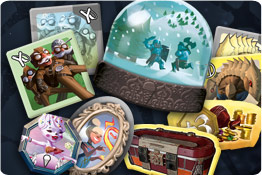 Contains:

3 new Race banners and tokens (Ice Witches, Skags & Slingmen)
3 new Special Power badges (Copycat, Lava & Soul-Touch)
Also included is a storage tray solution that fits the tokens of A Spider's Web and the Royal Bonus in a single, easy to sort, easy to access, container.

Not a Complete Game. A copy of Small World is required to play.
Add a Review for "Small World: A Spider's Web"