Robots on the Line by Phil Hunter is well on its way to being funded on kickstarter. We're pleased to be able to bring you exclusive avatars and a fan badge using the amazing art from the game that you can customize your BoardGaming.com profile with!
As an added bonus, all Robots on the Line items will only cost 1 BG gold during the kickstarter campaign, which ends April 10th, 2014.
About the game
Robots on the Line is a board game where you play one of the lucky robot factory workers invited to an exclusive event. Your job? Choosing refurbished or out-of-date parts to build robots that meet eager buyers' requirements.
Visit the kickstarter campaign >
New to BoardGaming.com?
Learn more about BoardGaming.com >
Click here to join! >
You must be logged in to view the links below.

Avatars
Browse down the line of robot heads and choose your favorite!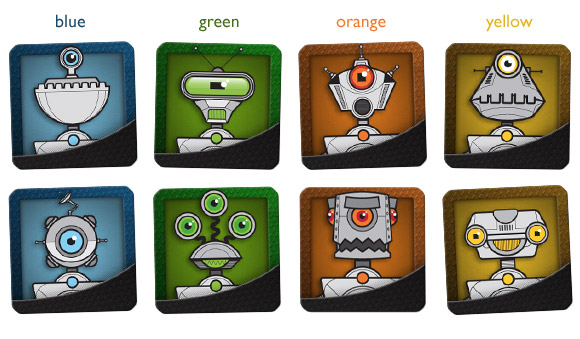 Fan Badges
Get this badge to show you're a fan of the game.