Draco Magi, by Robert Burke & Richard Launius is halfway through its kickstarter campaign and going strong. We're pleased to be able to bring you exclusive avatars and badges from the game that you can customize your BoardGaming.com profile with!
As an added bonus, all Draco Magi items will only cost 1 BG gold during the kickstarter campaign, which ends February 21st, 2014.
In Draco Magi you assume the role of a dragon magi apprentice competing for the throne of the dragon king. Only by commanding your dragons to battlefields across the land, and defeating your opponent in a test of summoning and battlefield tactics can you claim the title of Draco Magi.
Visit the kickstarter campaign >
New to BoardGaming.com?
Learn more about BoardGaming.com >
Click here to join! >
You must be logged in to view the links below.

Avatars
Six amazing dragon avatars to choose from!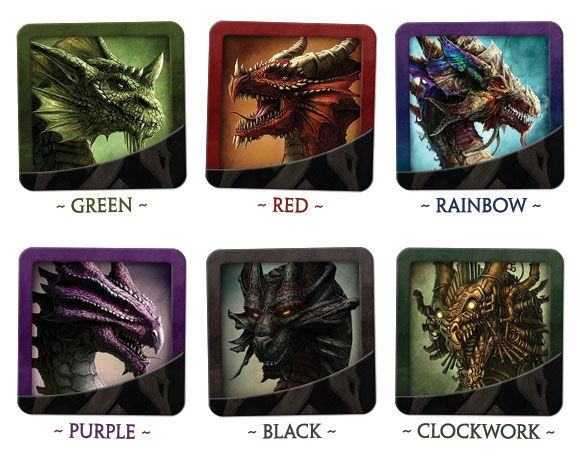 Fan Badges
Badges to show you're a fan of Robert Burke Games
and Draco Magi.