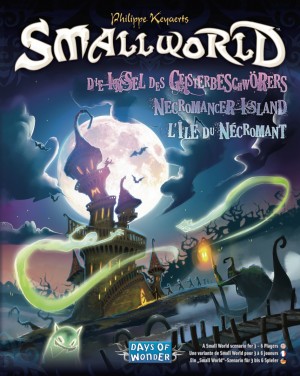 image © Days of Wonder
If you're a fan of Smallworld, and you're looking for something new, don't pass this up! While supplies last you can order the Necromancer Island expansion free from the Days of Wonder online store!
In this expansion, for 3 or more players, 2 or more players play normally while 1 player benefits from lost race tokens and battles against all other players in an attempt to raise his entire army before the game ends.
For more info, check out the official link here.