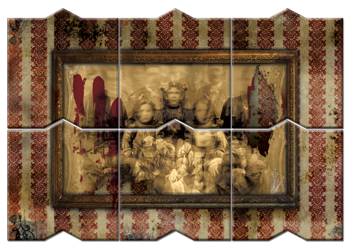 image © Fantasy Flight Games
In anticipation of Fantasy Flight's new addition to their Arkham Horror line of games, Mansions of Madness, they have released more information about the gameplay. Puzzles!
As you explore, your investigators will come across puzzles which are essentially mini-games. The interesting thing to note is that depending on how smart your investigator is, you will have more or less of the puzzle revealed to you, which will effect how long it takes to solve the puzzle. This is such a great way to further pull the players into the game.
Click here for the official article on Fantasy Flight Game's site.