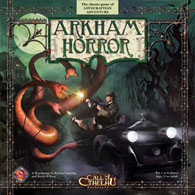 Arkham Horror

It is the roaring 20's, and while there's electricity in the air, unnatural storms are brewing as well. Strange things are happening in the small Massachusetts town of Arkham; people have gone missing, sightings of indescribable creatures grow more and more frequent. And the very air thickens with a sense of foreboding that roils like an acrid mist through the streets.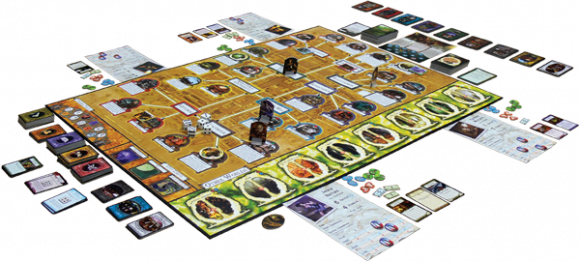 The Ancient Ones are stirring...
Arkham Horror was originally published by Chaosium, Inc. , in 1987. This new, updated edition features stunning new artwork and graphical design (including a new gameboard, counters, cards, and playing pieces) as well as revised and expanded rules from the game's original creator, Richard Launius.
Players can select from 16 unique playable investigator characters, each with unique abilities, and will square off against the diabolical servants of 8 Ancient Ones, including Ithaqua, Hastur, and the terrible Cthulhu! No fan of the Cthulhu Mythos will want to miss the opportunity to acquire this classic Call of Cthulhu board game!
Arkham Horror is a cooperative game for 1-8 players ages 12 and up, and can be played in 2-3 hours.
Add a Review for "Arkham Horror"