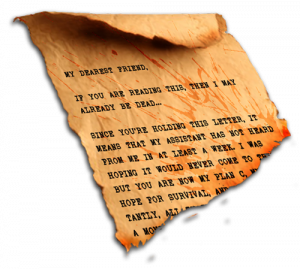 For all you fans of Arkham Horror and H.P. Lovecraft, Fantasy Flight's newest game Mansions of Madness is finally here!
The game has an MSRP of $79.95, but just watch the video below and I'm sure you'll see it's worth every penny!
The game comes packed with tons of goodies. You've got a modular board, where the different sides of the board are rooms or outdoor locations like a graveyard or walkway. There are more than 100 cards. One of my favorite features is that the monster figures (Yes! you get actual minis rather than the tokens in Arkham Horror.) have a slot in their base that you slide a token in that will then show the most important info about them.
We've got this game in our cue, so stay tuned for our full review!
Official game page: Fantasy Flight Games – Mansions of Madness