Enough of the updates with just added games! Let's talk about some of the things we're working on.


Play more than one game in a day?
We've updated the "Played It" feature so for every 2 Gamer levels you go up, you can say you played another game. So if you're at Gamer level 5, you can say you played 3 games each day. This feature has the ability to be more detailed (saying who you played with, who won, etc.), but we're keeping it simple for now.



The Hourglass
We're testing a quest that gives Explorer xp or Reporter xp if you've been on a game or news page for a certain amount of time. So… if you see an hourglass pop up in the lower right part of your browser window, click on it, and you'll be rewarded. Note: What's being tested is the frequency that the hourglass shows up, how much of a time delay there is, and how much of a reward is given.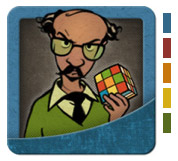 Color Avatars
Soon (mid October) you will be able to spend BG gold on color avatars! An added bonus is each one comes with 5 border colors to choose from; blue, red, orange, yellow and green. If you get tired of the border color, you can easily change it at any time.


Profile Themes
Want to spruce up your profile page by swapping out the background with something else? Not only will you see it, but anyone who visits your profile will also see it… It's in the works.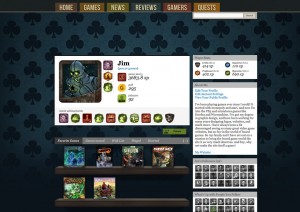 Game themes, badges and avatars
Tasty Minstrel Games will be the first publisher to help us launch game specific themes, badges and avatars! Eminent Domain, JAB and Belfort will be the first games with these items available.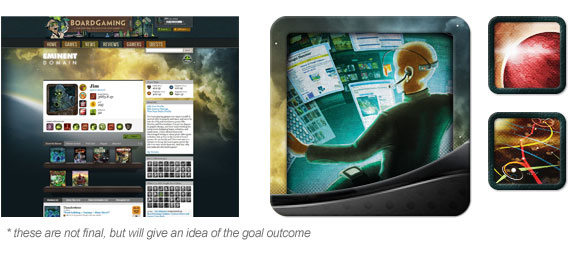 Added Games:
Lancaster
Queen Games
Paris Connection
Queen Games
New York
Queen Games
Mammut
Queen Games
Show Manager
Queen Games
A Touch of Evil
Flying Frog Productions
Invasion From Outer Space
Flying Frog Productions
Neuroshima Hex
Z-Man Games
Blue Moon City
Fantasy Flight Games
Glen More
Rio Grande Games
Le Havre
Lookout Games


Added Expansions:
Nightfall: Martial Law (Stand-alone expansion)
Alderac Entertainment Group
Innovation: Echoes of the Past
Asmadi Games


Added Upcoming Games:
Penny Arcade The Game – Gamers vs Evil
Cryptozoic Entertainment
Nightfall: Blood Country (expansion)
Alderac Entertainment Group