oddball Aeronauts by maverick:muse is well on its way to being funded and then some on kickstarter. We're pleased to be able to bring you exclusive avatars and badges from the game, illustrated by Ash Pyne, that you can customize your BoardGaming.com profile with!
As an added bonus, all oddball Aeronauts items will only cost 1 BG gold during the kickstarter campaign, which ends March 3rd, 2014.
About the game
oddball Aeronauts is a play-in-the-hand card game – no surface required – where two players go head-to-head in a duel in the skies.
Visit the kickstarter campaign >
New to BoardGaming.com?
Learn more about BoardGaming.com >
Click here to join! >
You must be logged in to view the links below.

Avatars
Three Pendragon and three Pirate avatars to choose from!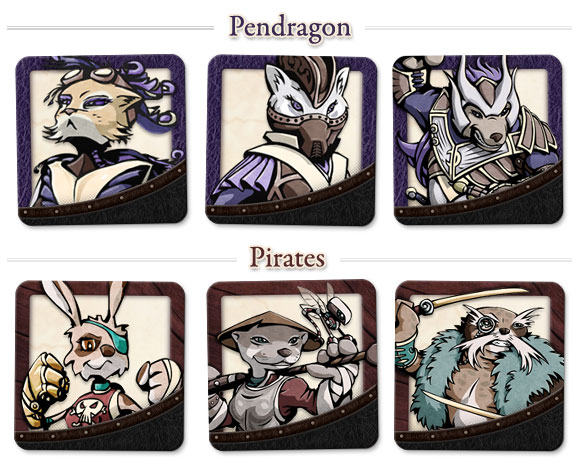 Fan Badges
Badges to show you're a fan of Maverick:Muse
and oddball Aeronauts.