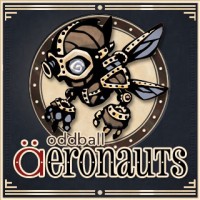 oddball Aeronauts
A play-in-the-hand card game – no surface required – where two players go head-to-head in a duel in the skies:
The Airships – Officers, Crew and Magi-Bots work together to outmaneuver, outgun and outfight the enemy.
The Turbulent Skies – An oddball fantasy world where storms and monsters, or odder happenings such as Spook attacks, can both hinder or assist a skirmishing airship.
The game is on! – A head to head airship showdown where your choices, tactics and luck will see you victorious.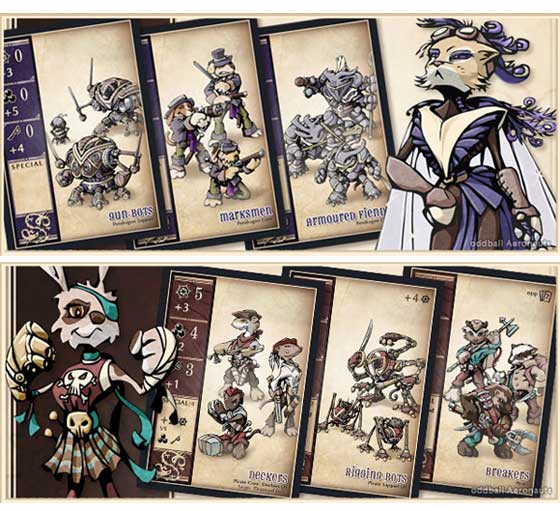 Play-in-the-hand
Anywhere! Because oddball Aeronauts doesn't require a surface to play on it can literally be played anywhere! On a train, in the school yard, in a convention queue, in the college library (get back to your books you!), between gaming sessions - these are all very good and highly commendable places and circumstances for playing the game.
Gameplay
Briefly: oddball Aeronauts is a light strategy, fast card game. Pick a Skill. Decide how many cards to play. Compare with your opponent to determine the result. Use special abilities to swing things your way where you can. You win the game when your opponent has discarded all their cards. What could be simpler? It ain't rocket science! Well, actually there is an argument for that possibility!
Add a Review for "oddball Aeronauts"