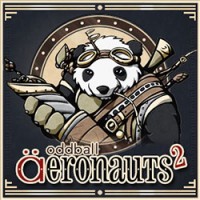 oddball Aeronauts 2: Double the Trouble
A standalone sequel - original oddball Aeronauts not required - or expands oddball Aeronauts with 2 new factions, multiplayer dogfights and still NO SURFACE REQUIRED
Read our review of the original oddball Aeronauts >
The Factions
New oddball officers, bots and crew with different deck compositions and playing styles. These guys are also armed with new tricks with which to dazzle your foes.
Will you side with the wild and wily, gun totin' Free Kingdoms or the outlawed, gadget obsessed Mechinauts?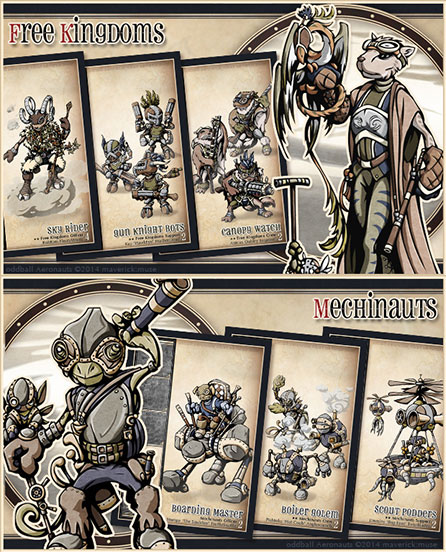 The Deck
This amazing (of course we would say that) oddball sequel gives you the core faction cards for both the Mechinauts and the Free Kingdoms, some strange new Events and a small huddle of new Mercenaries just waiting to make trouble - all the cards you need for two players to play right out of the pocket sized box.
Add a Review for "oddball Aeronauts 2: Double the Trouble"