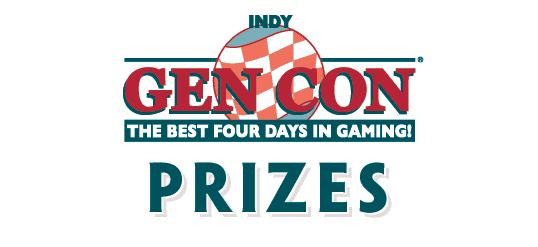 How to Play
Leaderboard
Prize Drawings
Sponsors
Redeem

BoardGaming.com Prize Drawings
How do I become elegible for the BoardGaming.com prize drawings?
By participating in Gen Con Quests you'll receive BoardGaming.com certificates. Redeeming the certificate online BEFORE the time of the drawing will make you elegible for that drawing and any drawing after that until the end of Gen Con 2012.
Learn about Gen Con Quests >
When are the drawings?
Thursday - Noon
Thursday - 6pm
Friday - Noon
Friday - 6pm
Saturday - Noon
Saturday - 6pm
Sunday - Noon
What are the prizes?
Our prizes are all games provided to us by our prize sponsors!!
Do I need to be present for the drawing?
No need to be there. We'll contact the winners via email.
Where and when do I collect my prize if I win?
Visit the BoardGaming.com booth to collect your prize. You can collect your prize as soon as you are notified you've won, but no later than 2pm on Sunday, August 19th.
What if I can't pick up my prize?
Prizes will not be shipped, they must be collected at Gen Con. Winners who don't pick up their prize will be awarded BoardGaming.com Gems.