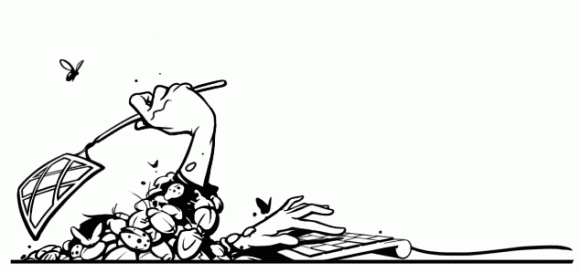 [update 11:17 MDT 8-23-11] If you experienced this bug, you should be able to go back to your professor and critic quest status pages, and they will update to the correct status. Also… the editing of your comments is still in the works, currently on your profile page you can delete tips, news comments, and discussion comments.
Many you may have noticed that the Critic and Professor quests are all out of whack. The GOOD news is that the reason these bugs are appearing is because we're working on a system that will allow you to delete/edit your tips and other comments (a highly requested feature)!
This is a challenging endeavor, because by deleting a comment or tip, we need to also update your quest status by removing the xp gained, grades given, etc.
We'll have this resolved soon, try to avoid hitting your screen with a fly swatter, as that will not help the issue. (sorry, that was a bit cheesy)
To see what updates we're making and when,
check out the Updates Page >