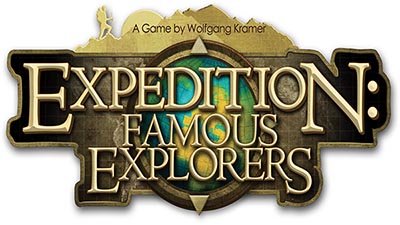 Expedition: Famous Explorers is an updated version of two award-winning Wolfgang Kramer games – Wildlife Adventure and Expedition – with a new theme: discovery and exploration.

The Kickstarter campaign for Expedtion: Famous Explorers ends on March 31, 2013.
Pledgers can now receive 24 miniatures, the Hazard Deck and Upgraded Travel Tickets.
These items are no longer stretch goals and you do not need to pay extra. The bonus components will not be available outside of Kickstarter.
More about 8th Summit and their games can be found at their website: 8thsummit.net