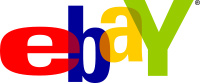 The new eBay sidebar widget
Purchase games and accessories through eBay.
Now each game page shows the top 3 search results in eBay. We wanted to keep it simple for now. Down the road there are options to allow filtering and searching all while staying on the game page.


Show & share your
love for games
We've integrated the site with Facebook, google + and twitter. Let your friends see what games you're excited about by using the social buttons on specific game pages! You can also help spread the word about BoardGaming.com by liking our homepage, becoming a fan on facebook and google +, as well as tweeting about our site and news articles.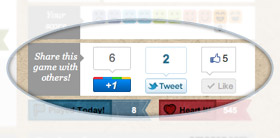 Official Rulebooks
are here
We've added links in the info area of the game page that will take you to the official rulebooks! Because you're taken to the official game site, and not the pdf file, you may have to search a bit to find the rulebook.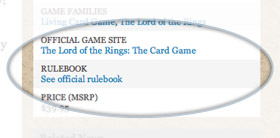 Don't forget to invite friends to the site!
Get rewards for recruiting friends to BoardGaming.com!