MERCS: Recon by Megacon Games, has already been funded and then some on kickstarter. We're pleased to be able to bring you exclusive avatars and a fan badges using the awesome art from the game that you can customize your BoardGaming.com profile with!
As an added bonus, all MERCS: Recon items will only cost 1 BG gold during the kickstarter campaign, which ends April 18th, 2014.
About the game
MERCS: Recon is a fully cooperative, stand-alone game set in the exciting MERCS world. Players infiltrate an opposing MegaCon location, fight through crowded hallways, capture and interrogate employees, find mission objectives, and secure the package.
Visit the kickstarter campaign >
Game page on BoardGaming.com >
New to BoardGaming.com?
Learn more about BoardGaming.com >
Click here to join! >
You must be logged in to view the links below.

Avatars
Choose a character from one of the four core factions.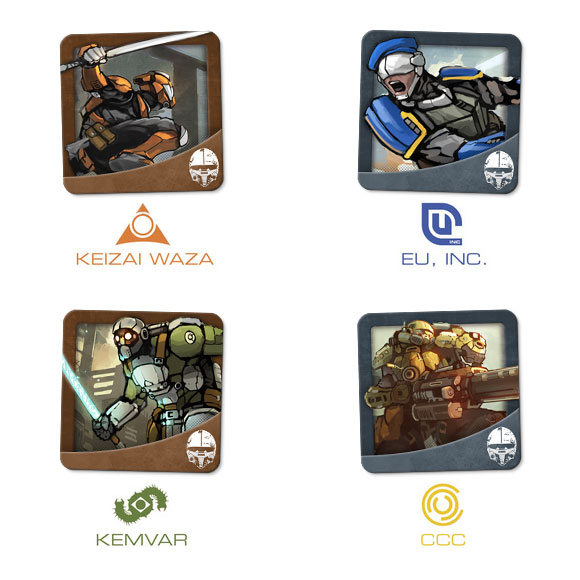 Fan Badges
Badges to show your a fan of MERCS and Megacon Games.

Show your support for the game on BoardGaming.com!
To help MERCS: Recon move higher in the popularity list make sure and visit the game page on our site and click "Want it" and give it some hearts.