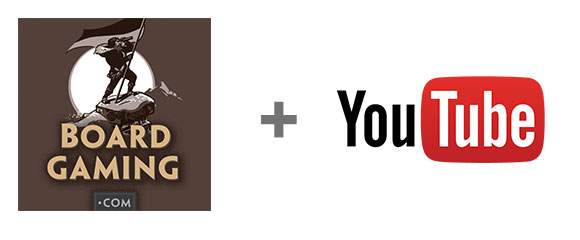 Two major announcements in one week? You bet!
The BoardGaming.com YouTube Channel is live, and here's what it means for the site:

Video Series 1 – BoardGaming.com Unboxes
We are launching the channel with a handful of Unboxing Videos for games by this month's Featured Publisher, Smirk & Dagger Games. We've put a lot of work into these over the past month to make sure they're the best unboxing videos out there… we hope you love them!
Watch the videos >
(don't forget to give the videos a thumbs up on YouTube and subscribe to the channel if you like them!)

Unboxing Videos won't be exclusive to our Featured Publishers – we've already shot an additional 13 videos that are in the final stages of editing! We will announce them through news articles on our site much like we do with game additions. We'll also announce them through our twitter and facebook accounts so make sure to follow those as well.
When we get upcoming or recently released games in for review, you can count on us giving them the Unboxing treatment!
We expect to branch into additional video content later this year, but it takes time to get everything up to our high quality standards. We appreciate your patience – it will be worth it!