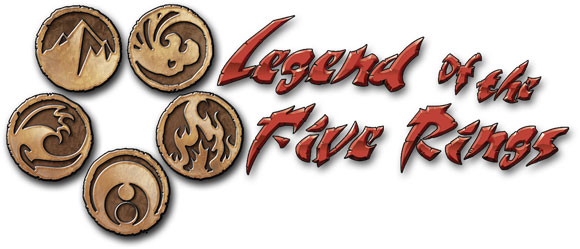 Legend of the Five Rings, the premiere Interactive Collectible Card Game (CCG) is letting you discover its universe and its playstyle for FREE until March 19!
What do you have to do? Simply download the L5R Free Decks flyer, read up on the game, pick your Clan and print its pre-made deck. Voilà! You're ready.
Download the flyer >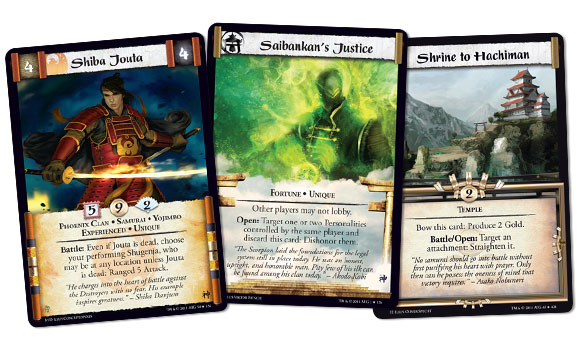 Kolat Edition is the name given to the Emperor Edition (the current arc) proxy environment. Until March 19th, you can go to any tournament and play with your deck full of Kolat Edition watermarked cards if you so desire. A complete PDF of Kolat Edition is also available if you want to create your own deck.
View the Kolat Edition PDF >
Discover a game unlike any other CCG, where Honor is Stronger than Steel and community is a vital aspect!
Just a couple reminders once you have printed your proxies:
Back them with uniform card backs.
Put them in opaque sleeves.
Pass this information to your friends so you all of you can experience L5R together.
Last but not least: HAVE FUN!
For more information on the game, you can visit our Legend of the Five Rings Main Page >
Welcome to Rokugan, the Emerald Empire!