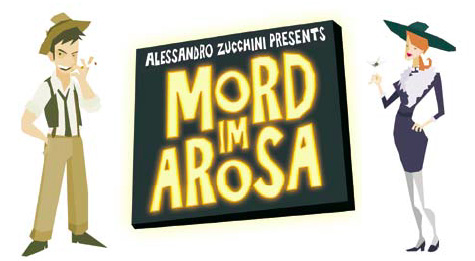 A quirky game with a unique auditory mechanic.
Players listen as each cube drops, trying to deduce on which floor it stops.


Mord im Arosa is different. Eight cardboard boxes stack like a pyramid to form a seven-story hotel tower with a shaft down its middle. The main mechanic requires players to listen as wooden cubes are tossed down the shaft and land on various floors.
Strangely, while the theme is murder, the goal is not to uncover the crime but to avoid taking the blame of a double homicide. The winner is whoever manages to appear most innocent; in other words, the most sneaky player wins.