Help us help others.
We're donating 25% of all our gem sales during the month of December 2011 to Art with Heart!

Art with Heart video
This video is an overview of Art with Heart's mission and work on behalf of children in crisis.
6:21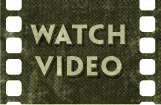 About Art with Heart
"Art with Heart helps kids through the healing power of creativity.
We do that through the creation and distribution of our therapeutic books… Our books combine engaging art with therapies that help youth cope with overwhelming feelings even in the midst of a crisis. In this way, Art with Heart supports their emotional and social growth, paving the way for success in school and in life."
visit site >

Giving back to our supporting users
We'd like to reward those that have purchased 2011 supporter badges (anytime during 2011) with Gamer XP.
What we don't want is for this to turn off users by making it feel like you can just buy your way to the top. Below are our proposed rewards. Give us your opinion in the comments below. Do you like this idea, or is having the badge in your inventory reward enough?


Platinum Supporter
All 2011 Platinum Supporters would receive 200 gamer XP



Gold Supporter
All 2011 Gold Supporters would receive 150 gamer XP



Silver Supporter
All 2011 Silver Supporters would receive 100 gamer XP



Bronze Supporter
All 2011 Silver Supporters would receive 50 gamer XP