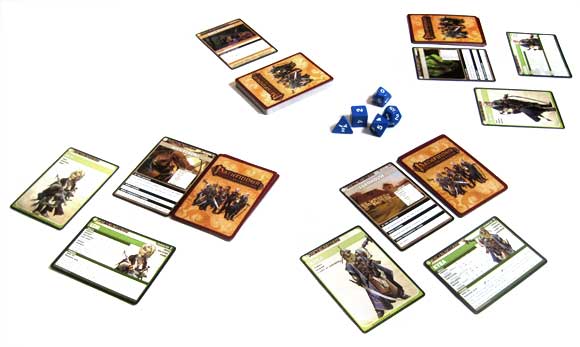 You are an adventurer. Along with your fellow party members you will travel to locations, find treasures, allies and monsters! Use your abilities and items wisely and coordinate your efforts with your fellow party members to defeat the Villain before time runs out.
Hold it! This sounds like a role-playing game, right? Not quite an RPG, not quite a deck-builder, definitely cooperative (most of the time), the Pathfinder Adventure Card Game allows players to experience an archetypal fantasy adventure in a refreshing new way…
Help spread the word!
If you like our review, please help us out and share it by linking to it from your website or blog and also by sharing it via facebook and twitter.
(note: when linking to or sharing the review, please use the URL from the actual game page on our site, ie: http://boardgaming.com/games/card-games/pathfinder-adventure-card-game-rise-of-the-runelords-base-set )
Thanks!