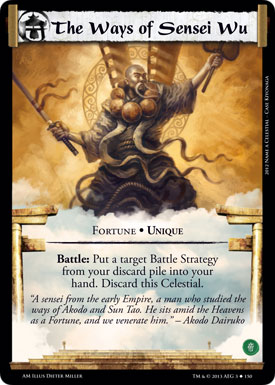 The Ways of Sensei Wu
Recursion of powerful Battle Strategies is always welcome, and this Celestial gives us exactly that. While not as versatile as the widely played Jurojin's Blessing, The Ways of Sensei Wu should provide a nice compliment to that Celestial and give any battle-based deck, an excellent one-two punch.
However with card slots at a premium at this late stage in the arc, will this Celestial make the cut?