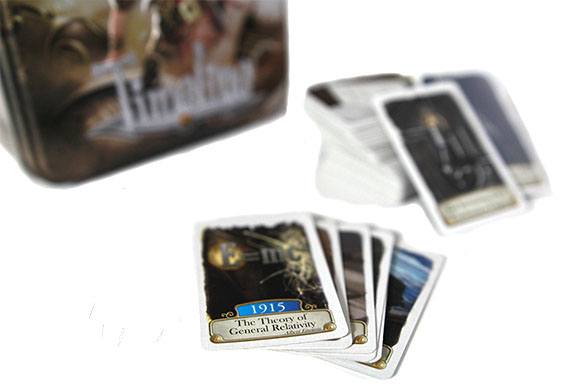 Card Game | players: 2-8 | ages: 8+ | playtime: 10min
Publisher: Asmodee
An educational, history-filled game that doesn't really favor the historically-minded? How is that possible? Well Timeline accomplishes it, in a fun filler-game package that encourages repeat plays (and expansion purchases). Whether you have 2 players or 8, you're in for the same experience of trying to guess the correct order of occurrence of random events spanning centuries.
INTRODUCING MICRO-REVIEWS
What do you do when a game has expansions that don't effect gameplay but merit attention? You micro-review!
These are a new feature at Boardgaming.com we'll be using when doing a full review of an expansion would be highly redundant. Micro-reviews will contain a link to the principal game review if you want to read about set up or gameplay, then provide a few paragraphs on what the expansion adds to the game.
What better place to start than Timeline?
Micro-review of Timeline: American History
Micro-review of Timeline: Americana