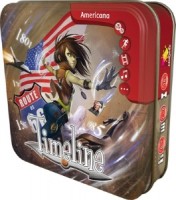 Timeline: Americana
The full review of the Timeline series can be found here. This set plays identically but with a different theme, explained below.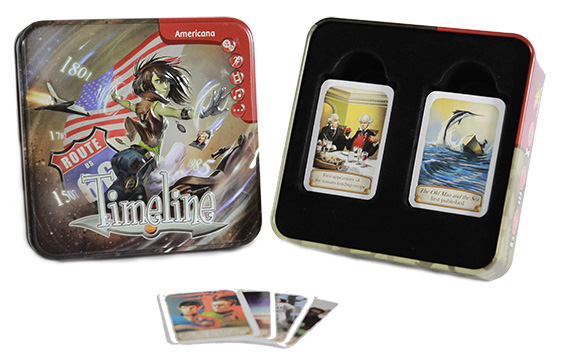 So What's Different About This Timeline?
The Americana edition of the Timeline series focuses heavily on popular culture. While the cards span 500 years (from 1507 to 2011), removing just 4 cards condenses the timeframe covered by Americana to a measly 200 years. This may be the most densely-populated of the series.
While loosely centered on happenings that effect America, a majority of the events depicted on the cards have a broader reach. The death of Michael Jackson… publication of For Whom the Bell Tolls… the founding of Microsoft. There is a very heavy focus on popular movies, literature and art that have touched modern life in some way, making this an easy-to-relate-to Timeline set.

Americana skirts a little closer to common knowledge than others in the series, but the condensed period of time offsets this to keep the luck factor high. Most of us know that Michael Jackson's death, broadcasts of The Big Bang Theory and the retirement of the US Space Shuttle Program are very recent events… but can you pick the correct years? Even the '000s are well-represented in Timeline: Americana
Add a Review for "Timeline: Americana"