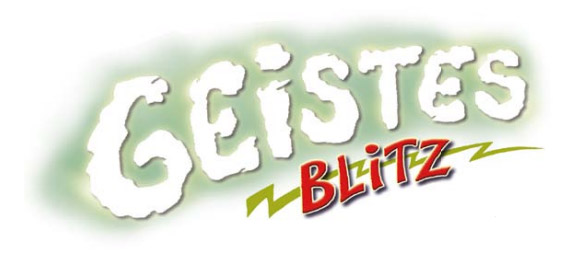 A frenzied game of mental and physical dexterity.
There's something you should know about Geistesblitz, despite its apparent simplicity this game is mentally challenging and sometimes very intense.

In Geistesblitz, which translates to "brainstorm" in English, five objects are laid out and a card is revealed indicating which object the players must select.
Grab the correct object earns you cards but grab the wrong object and you loose them. The player with the most cards when the deck runs out wins. The rules are simple but chances are you will find yourself feeling stupid at what you thought was just a "kid's game".