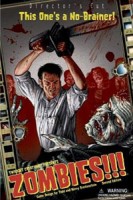 Zombies!!! (2ed)

Your heart pounds in your chest and you are finding it very hard to breathe. The zombies are everywhere and seem quite intent on making you lunch. With so many of them, it's hard to tell if the scraping footsteps and moaning are down the hall or just around the corner. One thing is for sure, they are too close for comfort, you are almost out of bullets and your luck seems to have just about run its course!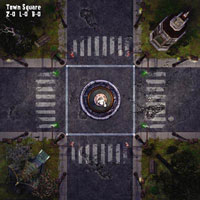 Zombies!!! puts you in the middle of the action as you try to escape the ever-advancing zombie hoard. Players must use a combination of wits and brawn to be the first to the heliport and certain escape. The only problem is, the zombies are everywhere, they appear to be very hungry and your opponents would really prefer if you didn't escape.
The game, for two to six players, features and ever-changing map and an ever-growing army of the undead. Players take turns playing map tiles, placing zombies, running furiously, fighting and generally creating havoc for the opposition. Combined, this makes Zombies!!! a different game every time you play it.
Add a Review for "Zombies!!! (2ed)"