Help us help others.
We're donating 25% of all our gem sales during the month of December 2012 to Art with Heart!

Art with Heart video
This video is an overview of Art with Heart's mission and work on behalf of children in crisis.
6:21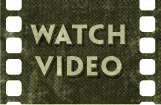 About Art with Heart
"Art with Heart helps kids through the healing power of creativity.
We do that through the creation and distribution of our therapeutic books… Our books combine engaging art with therapies that help youth cope with overwhelming feelings even in the midst of a crisis. In this way, Art with Heart supports their emotional and social growth, paving the way for success in school and in life."
visit Art with Heart's site >
BoardGaming.com Supporter Achievements
Below are the first five achievements in the series.


Copper Supporter
Show your support for boardgaming.com by purchasing
a total of 5 Gems



Bronze Supporter
Show your support for boardgaming.com by purchasing
a total of 20 Gems



Silver Supporter
Show your support for boardgaming.com by purchasing
a total of 45 Gems



Gold Supporter
Show your support for boardgaming.com by purchasing
a total of 70 Gems



Platinum Supporter
Show your support for boardgaming.com by purchasing
a total of 100 Gems