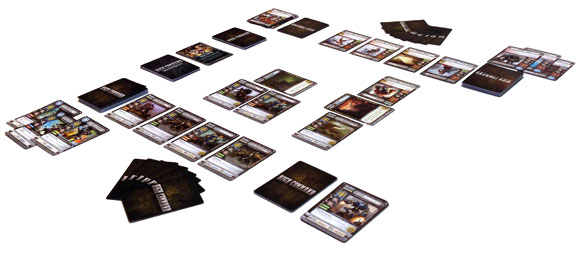 Warmachine: High Command takes players to the world of the Iron Kingdoms. Players will command epic warcasters, warriors and huge steam powered warjacks to wreak havoc against their enemies.
Warmachine: High Command is both a deck building game and a deck construction game. Constructing your deck before the game starts is easy and gets more fun each time you play. Once the game starts, players will use their resources to buy cards to build up their army, and then send their forces out to locations with the goal of capturing them, or at least stopping other players from doing the same. It's a balance of maximizing the resources at your disposal, building your army, deciding when to attack and defend… and it's a ton of fun!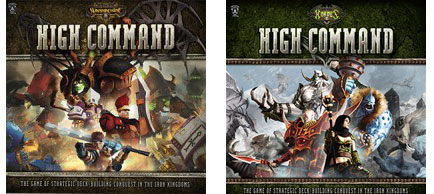 Currently there are two stand-alone games in the High Command series: Warmachine: High Command and Hordes: High Command. We've had the opportunity to play both games, on their own as well as combined together… we had an absolute blast!
This review focuses on Warmachine: High Command, but if you're interested in Hordes definitely read the review because it also covers High Command as a whole.