Dragon Trays are much more than a place to roll your dice, they're true works of art!
The following is a preview of the Celtic Circle Dragon Tray, and it's top notch! (note: this tray is just one of the many designs you can choose from)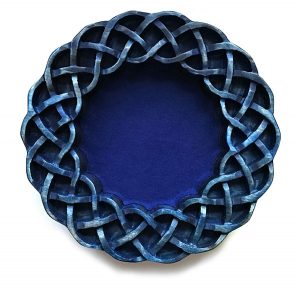 Overview
The Dragon Tray is a great way to take your dice rolling experience to a new level. There are over 25 design options available that you can customize even further with a wide array of woods, finishes and tray linings.
The company behind these trays is Dog Might Games. Beyond making great products, they also have six successful kickstarter campaigns under their belt.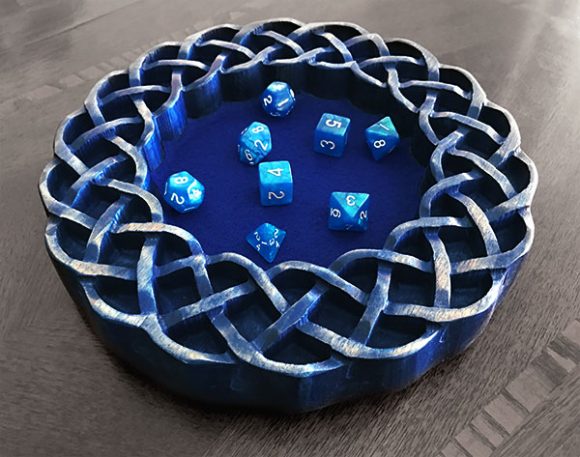 Putting it to the test
We play a lot of dice rolling games, one of our favorites being the Pathfinder Adventure Card Game series. There were multiple things that excited us about using the Dragon Tray:
• It gives you a dedicated place to roll your dice.
• It stops your dice from rolling across the table (or off the table!).
• The lining greatly reduces the dice noise (great when playing at night).
• The awesome design makes your dice rolls feel epic!
When playing Pathfinder ACG with the Dragon Tray we experienced all of these things, and we can't speak highly enough about the quality of craftsmanship.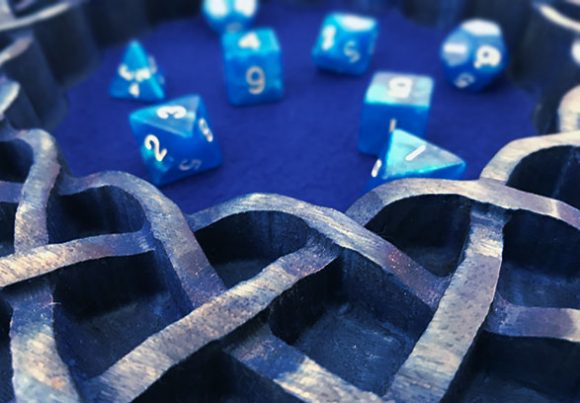 Final Thoughts
We love the Dragon Tray and look forward to using it for many years to come! If you're the type of person that likes to find ways to more fully immerse yourself into the theme of a game, this product is meant for you!


{Backing ends February 21, 2pm MDT}
Go now >