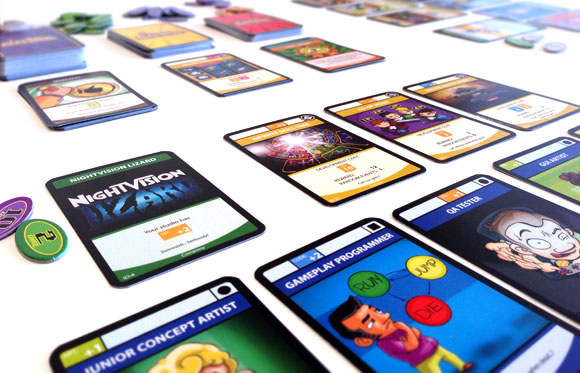 We take a look at Game Developerz by Onion Squire that just launched their campaign on kickstarter.
In Game Developerz, each player assumes the role of a development company. The goal is simple, be the developer at the end of the game with the most critically acclaimed video game. However, the road to get there can be a bumpy one. You'll be thwarting other developers on one turn, and then be needing their help on another.
Game Developerz won't let you take things too seriously though because it is full of humor and satire. If you're a fan of video games you'll have an extra level of enjoyment as you peel back the many layers of humor and "fan service" found throughout the game.

Learn more about this game on kickstarter.com
{The kickstarter campaign will end on April 5th, 2014}
Go now >