Hylaria by FableSmith recently launched its campaign on kickstarter. We're pleased to be able to bring you exclusive avatars using the amazing art from the game that you can customize your BoardGaming.com profile with!
As an added bonus, all Hylaria items will only cost 1 BG gold during the kickstarter campaign, which ends April 16th, 2015.
About the game
Hylaria is designed with one thing in mind: creating the perfect game to have a wonderfully hilarious time with friends and family. Hylaria uses a very powerful tool at its core: the limitless creativity of human beings. When this is combined with cartoony art and unavoidable miscommunication, hilarity is guaranteed.
Visit the kickstarter campaign >
Hylaria Game Page >
New to BoardGaming.com?
Learn more about BoardGaming.com >
Click here to join! >
You must be logged in to view the links below.

Avatars
Choose from six characters from the game.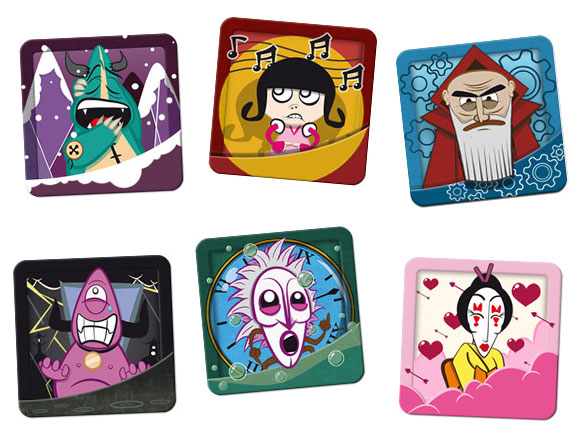 Show your support for the game on BoardGaming.com!
To help Hylaria move higher in the popularity list make sure to visit the game page on our site and click "Want it" and give it some hearts!