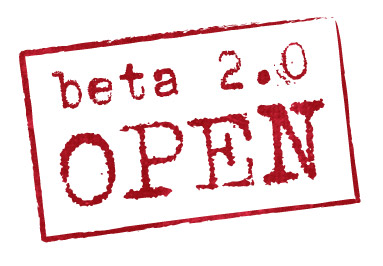 We've been hard at work getting the beta ready to re-open. The feature that marked our launch of beta 2.0 was the Market. Now users have even more ways to customize their profiles!
The market will be updated with more items on a regular basis. We're especially excited about the game items, and look forward to having more publishers join with us in this effort to bring you high quality items from the games you enjoy!
Invite your friends!

If you haven't registered for the site yet, please do! Our site offers a unique and fun experience for our registered users. If you are registered, then please invite others to join the fun!
Simply go to our Send Invites page and invite anyone that likes games! We've created a special Recruiter Quest that rewards you as those who you've invited use the site!
A token of our appreciation

We can't say how much we appreciate everyone that has been with us through the first phase of our beta. We wanted to award everyone involved with a special badge. To see it, and even activate it to brag, go to your
badges page
and you'll find it under the purchased badges tab. And no, we didn't charge you for it 🙂