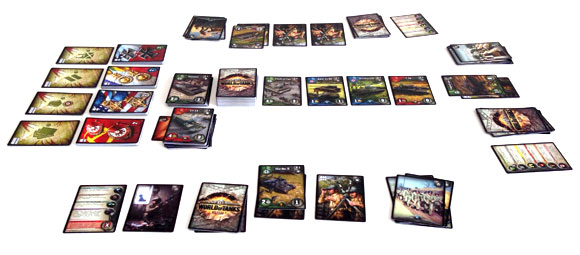 If the name is any indicator, there are more than 80 different tanks in World of Tanks: Rush! Based off of the popular online game World of Tanks, this card game version does a great job at bringing tank battles to your table, while not worrying about trying to replicate the online game.
We were lucky enough to receive a copy of the English version from Hobby World prior to its release window of March 2014.
Players take on the role of squad commanders, acquiring tanks and balancing whether to use them for defense or offense. Once you've played it a couple times, the "Rush" part of the name kicks in and games become even more quick and fun.