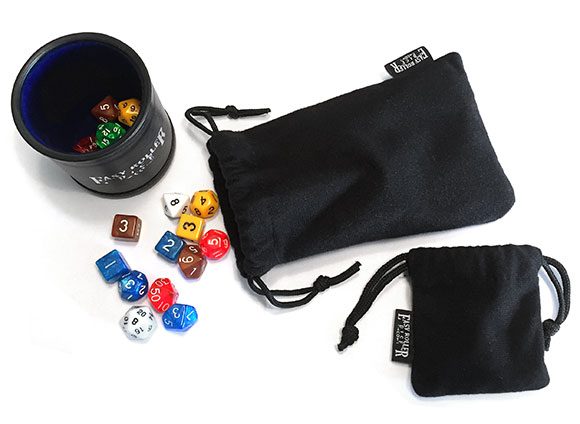 Easy Roller Dice
With the Holidays upon us, we wanted to let you know about a great company that has plenty gift options for your gamer friends and family (or for yourself too!).
Browse Easy Roller Dice's website >
Dice Sets & Bags
We've been trying out a variety of their products and have been impressed with the quality. The dice are well made and the numbers are very easy to read. We're especially big fans of the Blue Frost Dice. We've been using the dice during our games of Pathfinder Adventure Card Game, which we've been playing a lot of lately. Their sets of dice would also be perfect for role playing games.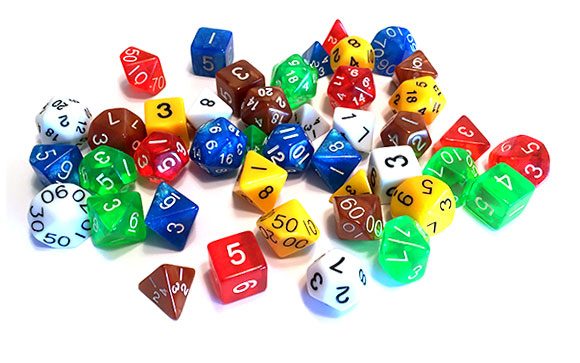 The dice bags are very heavy duty, and are sure to last just as long as the dice (forever!). They come included with the dice sets which is a great bonus.
Metal Dice
The products that stood out to us the most were Dice Roller's metal dice. They come in a display place that also works great for rolling the metal dice in. Also worth noting is that you can choose from a variety of number colors.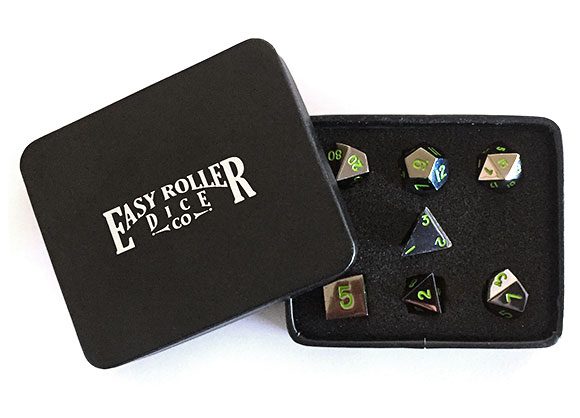 These dice are hefty with precision edges and corners. This is a great thing, but you will want to make sure you roll these on something that protects your table. Also, because of their weight, we found that rolling them in the display case they came in, or on a play mat was a great way to give them a bit extra bounce.
If you're looking for something that really stands out at the gaming table and allows you to role with authority, these metal dice are the answer.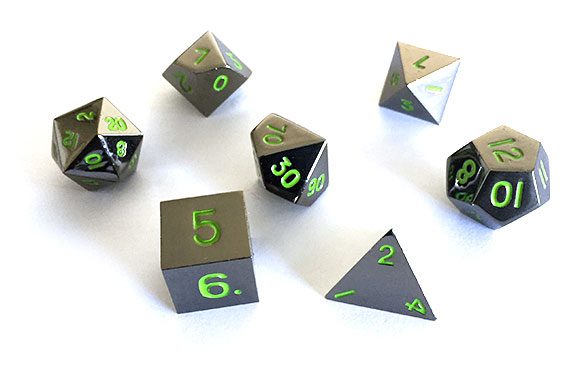 About Easy Roller Dice
Easy Roller Dice is a company of gamers and teaching professionals that love creating new things with the gamer in mind. They try to create things that give people a unique experience rather than the same old stuff.