Give your miniatures army a luxury home where it can travel in style!
The following is a preview of one of Dog Might's Skirmish Boxes. (note: this is just one of the many designs you can choose from)
Overview
The Skirmish Box offers a premium way to transport your army of miniatures along with dice, cards and tokens. There are also plenty of interior layouts to choose from based on your own needs.
The company behind these skirmish boxes is Dog Might Games. Beyond making great products, they also have plenty of successful kickstarter campaigns under their belt.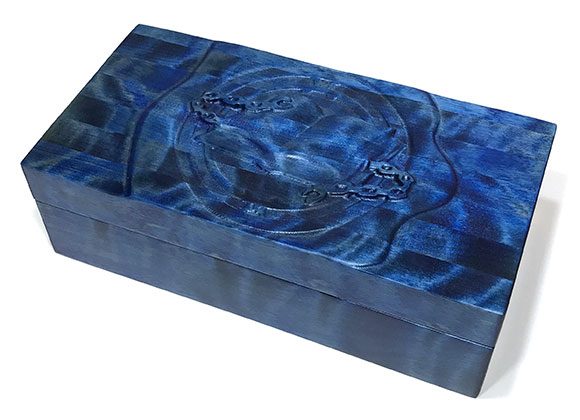 Putting it to the test
One of my personal favorite miniatures games is Hordes by Privateer Press:
• It's a great size to store a small point army.
• The ability to put magnets on your miniatures and have the stick solidly to the base of the box is genius, and it eliminates any worry of damaging those precious paint jobs you spent hours on (or paid good money for).
• When you're playing a game you can use the empty box and lid for dice rolling.
• The quality and craftsmanship is top notch!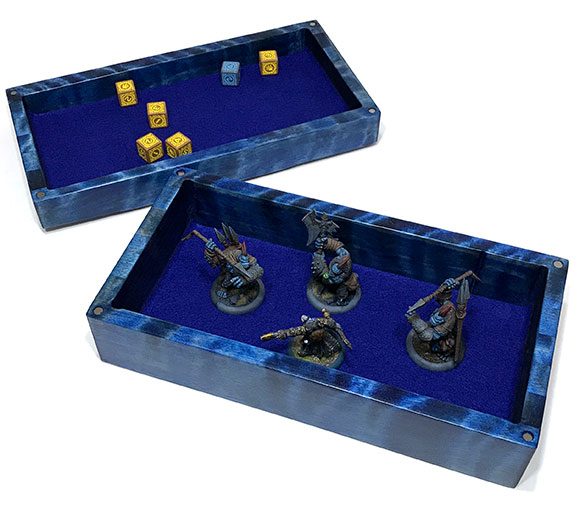 Final Thoughts
We're big fans of Dog Might's products and the Skirmish Box lives up to their high standards. If you're looking for an awesome way to store, display and use your miniatures, dice and tokens, look no further.


{Backing ends May 23 at 12pm MDT}
Go now >