An awesome way to organize your board game components!
The following is a preview of one of Dog Might's Component Collectors. (note: this is just one of the many designs you can choose from)
Overview
The Component Collector let's you organize your board game components with ease and in style. Because it's made up of multiple tiles, you can easily customize the layout to fit the needs of each board game. There are also plenty of tile options to choose from.
The company behind these component collectors is Dog Might Games. Beyond making great products, they also have plenty of successful kickstarter campaigns under their belt.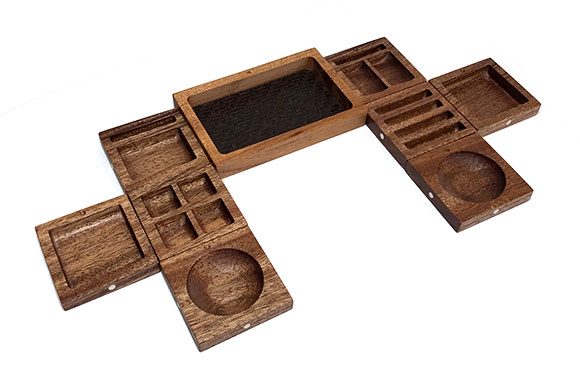 Putting it to the test
• The strong magnets make it easy to quickly customize your tile layout, not to mention the satisfying "snap" you hear as you fit them together.
• With eight tiles per set (plus the additional rolling tray), you can even use them for multiple players or group them in smaller numbers around the table.
• The quality and craftsmanship is amazing, and there are enough finishing options (woods, colors, fabrics, etc.) to make anyone happy!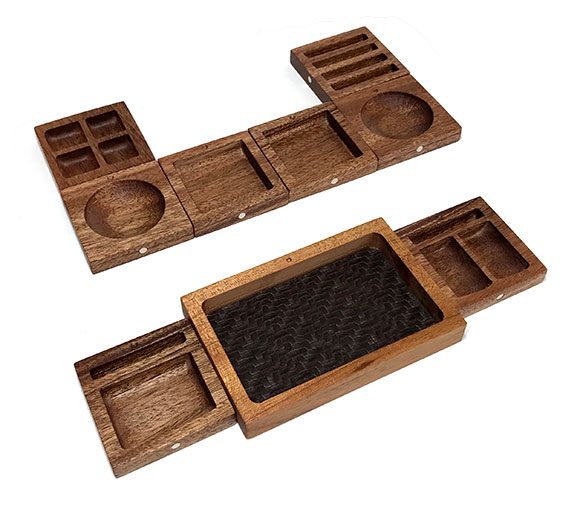 Final Thoughts
We're big fans of Dog Might's products and the Skirmish Box lives up to their high standards. If you're looking for an awesome way to store, display and use your miniatures, dice and tokens, look no further.


{Backing ends June 29 at 12pm MDT}
Go now >