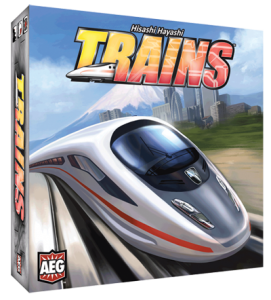 About the Game
Manage Modern Railways!
Trains brings you deckbuilding combined with building rail-lines on a board to score points with the most powerful train line in Japan.
Learn more about the game >
[UPDATE] The lucky winner is Greg!
We want to thank everyone for participating
The Contest
AEG will be awarding a free copy of Trains to one lucky BoardGaming.com user. To spice things up a bit we wanted to test your knowledge of games published by AEG. Below are a series of images taken from the box covers of a variety of AEG games. There is also a final question taken from the rules for Trains.
The contest will end on August 19th, so make sure to complete the form below before then!
After filling out all the fields in the form below, make sure you click the "Submit" button directly under the final field where you are asked to enter your username.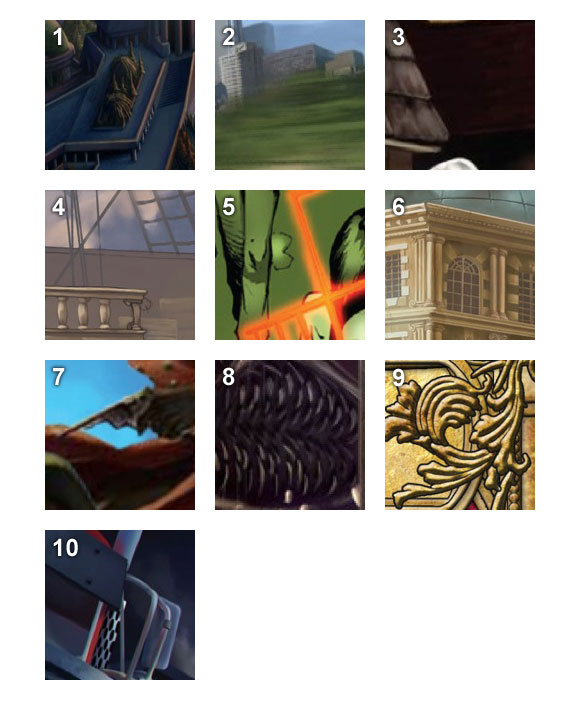 Contest Rules
You must be a registered user of BoardGaming.com to participate. You can live anywhere on the globe. One winner will be chosen at random from the correct answers submitted. The winner will be contacted via the email used for their BoardGaming.com account. Make sure you provide your login username in the form above so we can correctly identify you. Submissions will not be made public.