I'll admit, I didn't know about Screen-Free Week until a few weeks ago when the nice folks at ZebraPartners reached out and invited me to participate. My family of four is definitely a fan of screen time. Smartphones, tablets, video games, shows and movies are enjoyed for a good portion of the week – probably too much – so this was a welcome invitation to try and go screen-free.
Along with the invitation, they sent a selection of great family games and toys that we'll be trying out each day of the week. Everything from board games, to puzzles, to customizable marble tracks!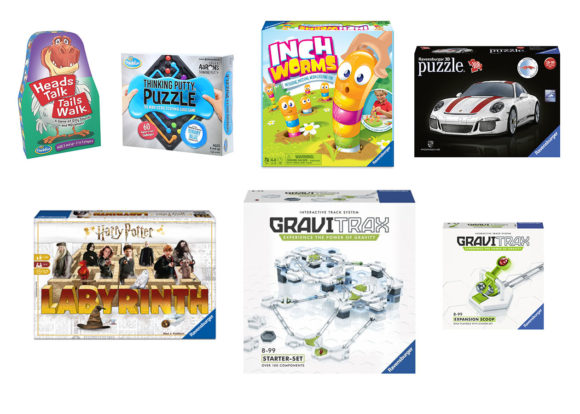 Games We'll Be Playing
Monday, April 29
Heads Talk, Tails Walk | ThinkFun
Tuesday, April 30
Thinking Putty Puzzzle | ThinkFun
Wednesday, May 1
Inch Worms | Ravensburger
Thursday, May 2
3D Porsche Puzzle | Ravensburger
Friday, May 3
Labyrinth: Harry Potter | Ravensburger
Saturday, May 4
Gravitrax | Ravensburger
Sunday, May 5
Gravitrax Expansions | Ravensburger
Go screen-free with us!
We'd love to extend the invitation to anyone reading this to go screen-free too from April 29 – May 5. There's a whole website dedicated to Screen-Free Week:
Visit ScreenFree.org >
Feel free to share in the comments below what games you'll be playing to stay screen-free!