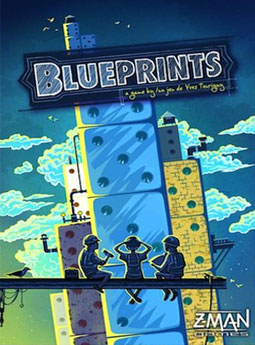 [UPDATE] The contest has ended, and the lucky winner is Takras!
We want to thank everyone for participating. You can see the answers to the questions below.
About the Game
The players are architects who, over three rounds, will compete to win architectural prizes and awards for their construction projects. The player with the most points (from Prizes and Awards) at the end of the game wins!
Learn more about the game >
The Contest
Z-Man Games will be awarding a free copy of Blueprints to one lucky BoardGaming.com user. To spice things up a bit we wanted to test your knowledge of games published by Z-Man Games. Below are a series of images taken from the box covers of a variety of their games. There is also a final trivia question.
The contest will end on December 8th (11:59pm MST), so make sure to complete the form below before then!
After filling out all the fields in the form below, make sure you click the "Submit" button directly under the final field where you are asked to enter your username.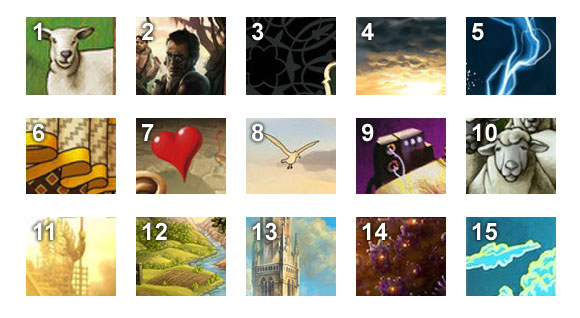 Game titles for the images above
Ora et Labora
Robinson Crusoe: Adventure on the Cursed Island
Tales of Arabian Nights
Atlantis Rising
Yggdrasil
Troyes
Dungeon Petz
Le Havre
Neuroshima Hex: Steel Police
Agricola: All Creatures Great and Small
Clash of Cultures
Terra Mystica
Bruges
Pandemic: On the Brink
Blueprints
Contest Rules
You must be a registered user of BoardGaming.com to participate. You can live anywhere on the globe. One winner will be chosen at random from the correct answers submitted. The winner will be contacted via the email used for their BoardGaming.com account. Make sure you provide your login username in the form above so we can correctly identify you. Submissions will not be made public.