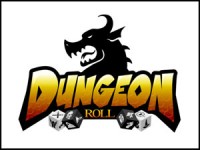 Dungeon Roll
Dungeon Roll is a light and quick press-your-luck dice game with many important and interesting decisions.
In Dungeon Roll, you will:
Be a Hero with special and unique abilities.
Roll your party made of clerics, fighters, mages, thieves, champions, and scrolls.
Destroy the monsters, drink potions, collect treasures, and slay dragons found in the dungeon.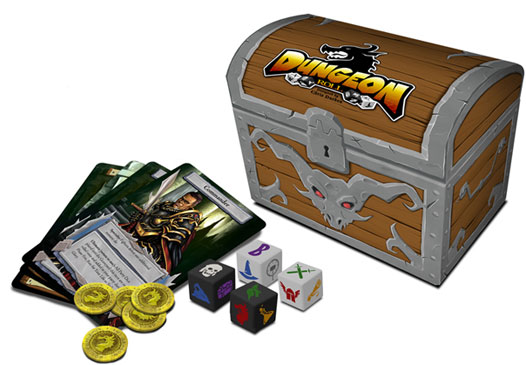 Dungeon Roll has:
More choice and strategy than a typical push your luck dice game, without losing all of the satisfying highs of a great dice game.
Outstanding art and visuals.
Custom molded plastic dice in 2 types, dungeon dice and party dice.
An incredible box to loot treasures from.
Add a Review for "Dungeon Roll"