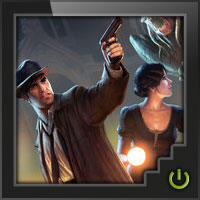 Elder Sign: Omens
Elder Sign: Omens is an application that delivers the tense excitement of Richard Launius and Kevin Wilson's popular dice game to an all-new digital medium. Its detailed instructional resources and intuitive interface will have you investigating in minutes, while its deep and engaging gameplay provides countless hours of eldritch horror.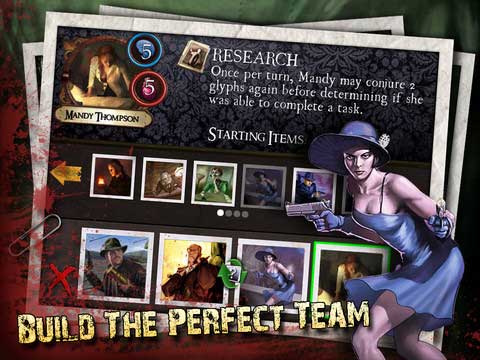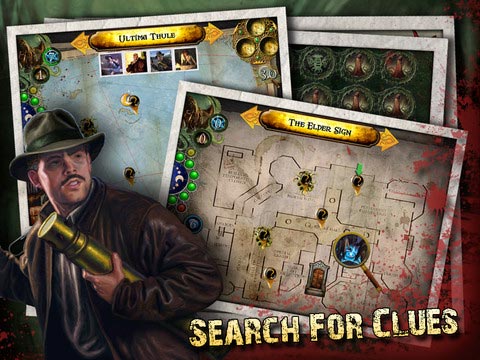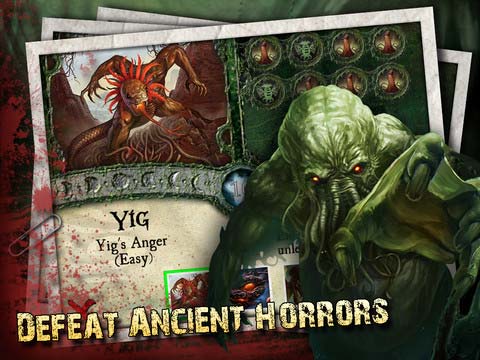 Note: while Elder Sign: Omens brilliantly conveys the spirit of the Elder Sign dice game, a few noteworthy differences were adopted to optimize the mobile play experience:
A limited number of available Ancient Ones streamlines the game play experience while offering adjustable levels of difficulty. Face Yig in easy mode, Azathoth in normal mode, or Cthulhu in hard mode (in-app purchase required to face Cthulhu).
A number of subtle changes increase the peril of defending humanity. For example, the random negative effects drawn every midnight are more challenging, and the frequency of "no effect" results has been decreased. Monsters have likewise been altered to make them more difficult.
Finally, there are no Ally cards in Elder Sign: Omens, which further streamlines play while increasing the overall challenge.
Can you stand against the impending arrival of Azathoth?
Store Links: (prices may have changed)
Add a Review for "Elder Sign: Omens"