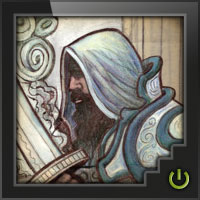 Ascension: Chronicle of the Godslayer
Play alone or with friends to battle against the Fallen One for honor and victory. Conceived and designed by three Magic: The Gathering tournament players, Ascension will provide hours of engaging and strategic game play for enthusiast and experienced gamers alike.
For millennia, the world of Vigil has been isolated and protected from other realms. Now, the barrier between dimensions is failing, and Samael, the Fallen God, has returned with his army of Monsters from the beyond! You are one of the few warriors capable of facing this threat and defending your world, but you cannot do it alone! You must summon powerful Heroes and Constructs to aid you in your battles. The player who gains the most Honor Points will lead his army to defeat the Fallen One and earn the title of Godslayer!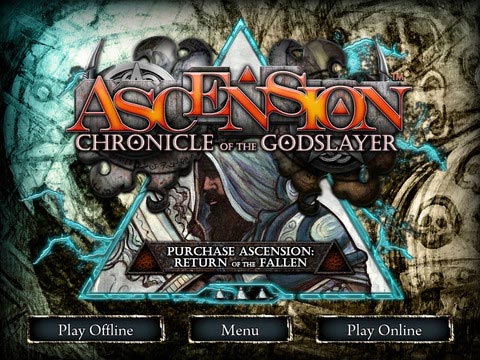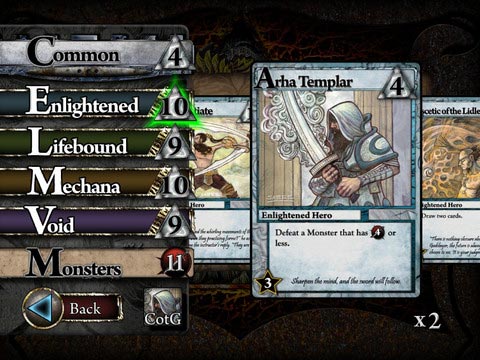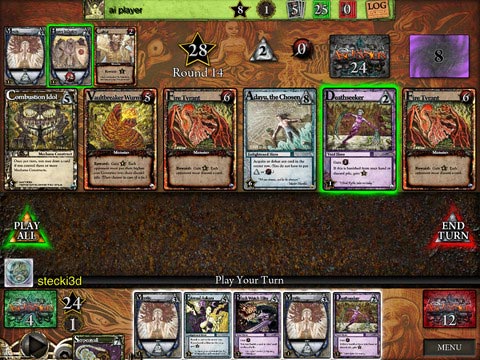 HIGHLIGHTS
Universal Application
Introductory tutorial to teach you how to play
Over 50 beautifully detailed cards, hand drawn by Eric Sabee
Full asynchronous support for multiplayer online games
Play against others with "pass and play" multiplayer
Maintain and save multiple games
Play against multiple A.I. opponents using varied strategies
Enhanced visual optimization for iPhone 4 and iPad using high resolution graphics designed for the retina display
Store Links:
Add a Review for "Ascension: Chronicle of the Godslayer"