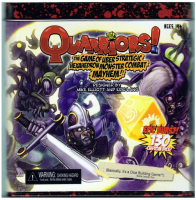 Quarriors!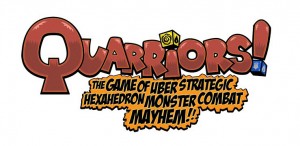 Players take on the roles of Quarriors —mighty mystical warriors—who have the power to capture dangerous quarry from the untamed Wilds! They must conjure the mysterious powers of Quiddity, cast powerful spells, and summon their creatures to battle if they hope to overcome rivals and earn their rightful place as the Champion!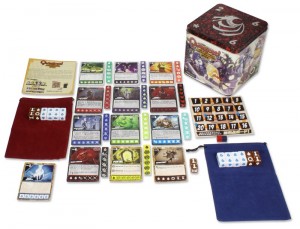 The game features 130 custom molded dice, 53 creature and spell cards and everything needed to play for 2 to 4 players.
In this game of "Uber Strategic Hexahedron Monster Combat Mayhem," players compete to capture the most powerful Spells and Creatures (in the form of dice!) from the Wilds and add them to their collection. Players then roll their powerful cubes and summon them into play to battle each of their opponent's forces. Strategy is key in assembling a force that you can roll to victory!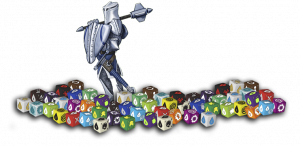 Add a Review for "Quarriors!"